Parga, a fine resort of Epirus – Greece, The most beautiful corner of Epirus, with the crystal Ionian Sea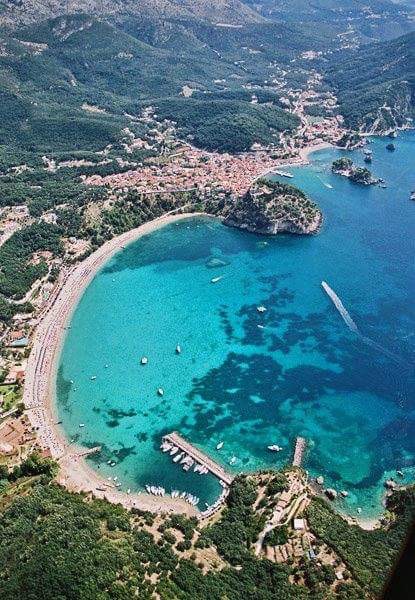 Parga is an idyllic resort located 60 km northwest of Preveza and 50 km southeast of Igoumenitsa. It is built amphitheatrically ouside of the venetian castle. It belongs administratively to the Prefecture of Preveza, in Epirus – Greece. Parga has about 5,000 residents.The visitors like very much the narrow streets beneath the Venetian castle, the traditional buildings and the restaurants, the nightlife and of course the wonderful view to the Ionian Sea and to the island of Virgin Mary with the small chapel.
See more: www.epirusnet.eu
How to get in Parga
By airplane Air (with flights landing at the airport of Aktion – 65 km from Parga, or by flights landing at Corfu airport)
By car (with your car or a public bus)
About our location, Valtos beach
The beach of Valtos is the best beach of Parga area, with beautiful golden sand. It is an attraction for thousands of tourists of all nationalities during the summer period. You can enjoy swimming in the calm and warm waters of Valtos, but also you may enjoy interesting water sports or even diving in the crystal clear Ionian Sea.

For your stay in the cosmopolitan Parga you will find our newly built accommodation Villa Apollo which is just 150 meters from the beach of Valtos. Our apartments offer all modern comforts to enjoy a comfortable stay. Here you will have "a summer to remember".